Using Proven Strategies and the Latest Technology We Share the Challenges & Solutions for Our Recent Clients
We Help Our Clients Find Success in Every Industry
Driving technology for leading brands
Case studies are a great way to tell the world how valuable our products or services are.
They go beyond simple testimonials by showing real-life examples of how we were able to satisfy our customer's needs and help them accomplish their goals. With great case studies, you will be able to highlight your successes with us in a way that will make your ideal potential digital agency becomes your partner.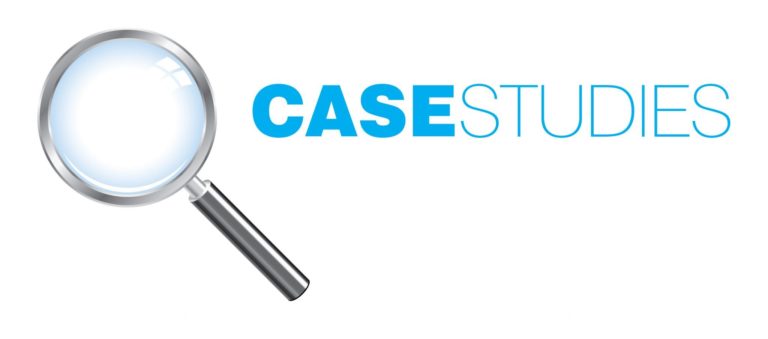 Who Uses Case Studies?
 Let's start by recapping the basics. A case study is used by businesses to help sell products or services to another business.
They're created by the marketing team, but the sales team is often involved in the process of choosing the customers that are featured. Companies may have a special process for the creation of their case studies, but it's important sales and marketing always collaborate.
Marketers create the case study, and working with sales helps ensure the case study will do what it's meant to – get more customers! Think about your typical B2B website.
The language you discover there's broad by necessity. That's because it must reach an entire pool of potential customers.
Examples of marketing and advertising agency case studies
It's easy for agencies to make bold claims about getting customers more leads, engagement, and customers. But businesses are understandably skeptical.
Case studies prove that they can deliver the results they promise, making it more likely businesses will give them a chance.
Free publicity for your customers
Case studies are also great opportunities to spread the word about some of your best customers. Featuring them as case study subjects gives them free exposure, which publicizes their success.
In addition, it shows them that you appreciate the relationship: a huge incentive for customer loyalty. It also adds the customer voice to your materials.
The Difference Between a Case Study and a Testimonial
While looking at some of those example case studies from various industries, you may have noticed a quote in each. This type of quote is considered a testimonial, which is a key element of case studies.
So, if a quote gives proof from a customer that your brand does what it says it will, you may be wondering: 'Aren't customer testimonials and case studies basically the same thing?'
Not exactly. Case studies are much longer and more in-depth than testimonials. A testimonial is just one piece of a larger puzzle.
So let's clarify exactly what we mean by customer testimonials:
Testimonial Definition
Customer testimonials are quotes from happy customers. These quotes affirm that your product or service worked like you said it would and provides value. They can also speak to your company's customer service. Testimonial length varies, but most are just a few lines long.
So there you have it. Testimonials are snippets that describe a happy customer's experience in their own words. Case studies, on the other hand, go into a lot more detail. They usually include multiple quotes or sources, statistics proving success, a background on the problem your product or service solved, and an image.